Fireplace Installation Auckland
Expert Fireplace Installation In Auckland For Your Home
Are you looking to add a new fireplace to your home? Look no further than Embr Fires expert fireplace installation services. Our team of experienced professionals has the knowledge and skill to ensure that your fireplace is installed safely and efficiently. Embr Fires is your go-to source for professional and reliable installation services and specialise in the installation of all types of fireplaces, including wood-burning fireplaces.
Our team of experts have years of experience in the industry and are fully licensed and insured.
We pride ourselves on our attention to detail and ensuring that every installation is done safely and efficiently.
Why Choose Us For Your Fireplace Installation In Auckland?
Experienced professionals: Our team has years of experience installing all types of fireplaces. We know what it takes to get the job done right, and we'll work closely with you to ensure that your fireplace is installed to your exact specifications.

Safety first: Safety is our top priority. We'll take all necessary precautions to ensure that your  fireplace is installed safely and that all local building codes are followed.

Competitive pricing: We offer competitive pricing on all of our fireplace installation services. We'll work with you to find a solution that fits your budget and meets your needs.

High-quality work: We use only the highest-quality materials and products to ensure that your fireplace is built to last.
Our installation process is simple and streamlined to ensure that your fireplace is installed as quickly and efficiently as possible. Here's an overview of the process:
Consultation: We'll schedule a consultation to discuss your project and determine the best type of fireplace for your home and lifestyle.

Design and planning: We'll work with you to design your fireplace and create a plan for the installation.

Installation: Our team will handle the installation of your fireplace, including any necessary structural work, gas or electrical connections, and finishing.

Final inspection: Once the installation is complete, we'll conduct a final inspection to ensure that everything is in proper working order.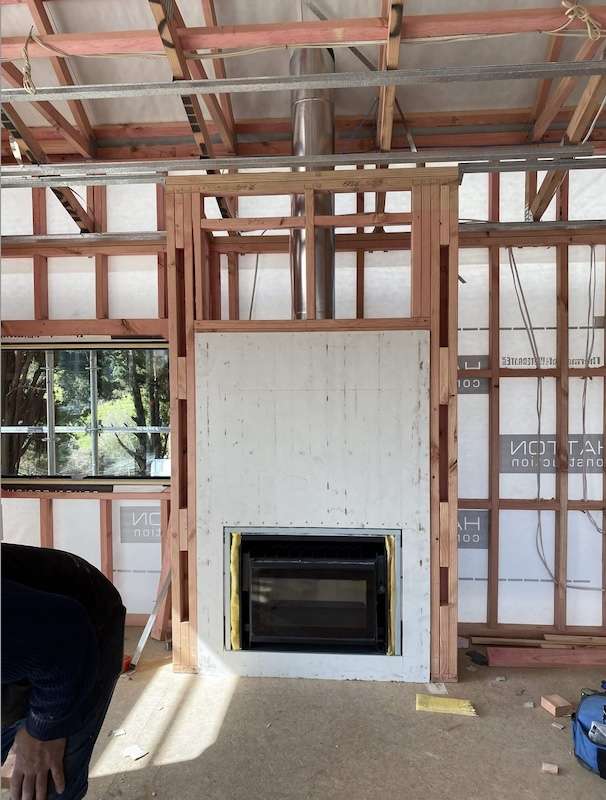 Contact Us
For A Free Quote
We'll happily answer any questions and provide all the information you need to make an informed decision.
You can call us at 09 553 4599 or fill out our online contact form, and one of our team members will get back to you as soon as possible.
Contact us today for a free quote, and let us help you create the desired space.
We're so glad we chose Embr Fires for our Fireplace Installation. They made the process so easy for us and we couldn't ask for more