Outdoor Fireplace Design and Build Services
Elevate Your Outdoor Living Space with a Custom Fireplace
An outdoor fireplace is the perfect way to extend your living space and create a warm and inviting atmosphere for entertaining guests, enjoying family meals, or simply relaxing and enjoying the outdoors. But not all outdoor fireplaces are created equal. At Embr Fires, we specialize in custom-designed fireplaces that are built to your exact specifications and needs.
We offer a wide range of materials, styles, and features to choose from, so you can create a fireplace that is both beautiful and functional. Whether you're looking for a traditional wood-burning fireplace, fire pits or a more modern gas fireplace, we can help you create the perfect centerpiece for your outdoor living space.
Our team of experienced professionals will work with you every step of the way, from design to installation. We'll make sure your fireplace is installed safely and correctly, so you can enjoy it for years to come.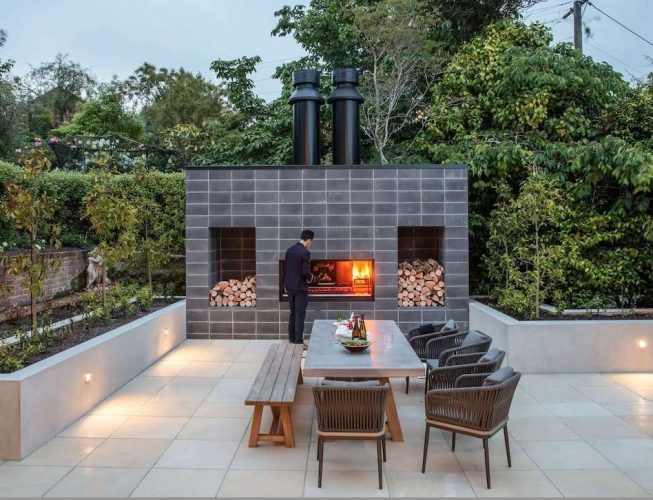 Benefits Of An
Outdoor Fireplace
An outdoor fireplace can add warmth, ambiance, and value to your home. It can also serve as a focal point for outdoor gatherings and entertainment. With a custom-designed fireplace from Embr Fires, you can enjoy the following benefits:
Increased property value: An outdoor fireplace can increase the value of your home, making it a great investment.


Extended use of outdoor space: A fireplace allows you to enjoy outdoor space even in cooler temperatures.


Entertainment options: A fireplace can be the centerpiece for outdoor parties and gatherings.


Design options: Our team can work with you to create a unique design that fits your style and enhances the aesthetic of your outdoor space.
Our Design and Build Process
At Embr Fires, we understand that every client has different needs and preferences. That's why we take a custom approach to every outdoor fireplace project. Our process includes the following steps:
Initial consultation: We'll meet with you to discuss your vision for the fireplace and gather information about the space and any specific requirements you may have.


Design proposal: Based on the information gathered during the consultation, we'll create a design proposal that includes a detailed plan, materials list, and cost estimate.


Build: Once you've approved the design and cost estimate, our team will begin construction on your custom fireplace. We use only the highest-quality materials and construction techniques to ensure the longevity and safety of your fireplace.


Inspection and final touches: Before finalizing the project, we'll conduct a thorough inspection to ensure that everything meets our high standards. We'll also make any final touches or adjustments that may be needed.
Types of Outdoor Fireplaces We Offer
At Embr Fires, we offer a wide range of outdoor fireplace options to suit any style and budget. Some of the types of fireplaces we offer include:
Wood-burning fireplaces: These fireplaces are perfect for those who want the traditional look and feel of a wood-burning fire. We can also install gas starters to make lighting and maintaining the fire easier.


Gas fireplaces: Gas fireplaces offer the convenience of being able to turn the fire on and off with the flip of a switch. They also require less maintenance than wood-burning fireplaces.


Fire pits: Fire pits are a great option for those who want the ambience of a fire without the commitment of a full fireplace. They can be constructed in a variety of shapes and sizes to suit your space and needs.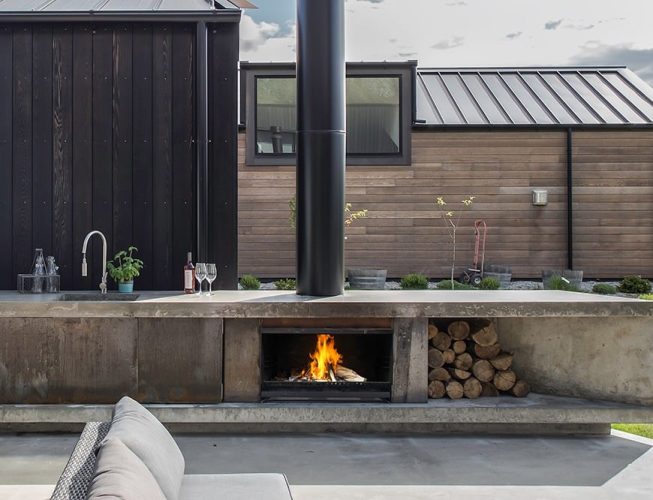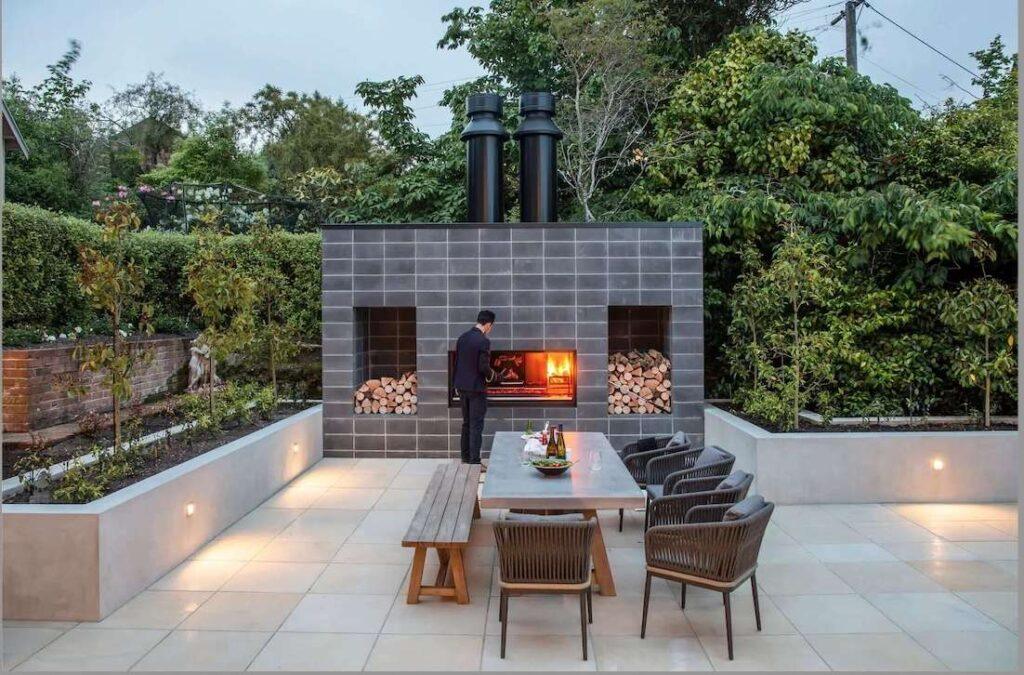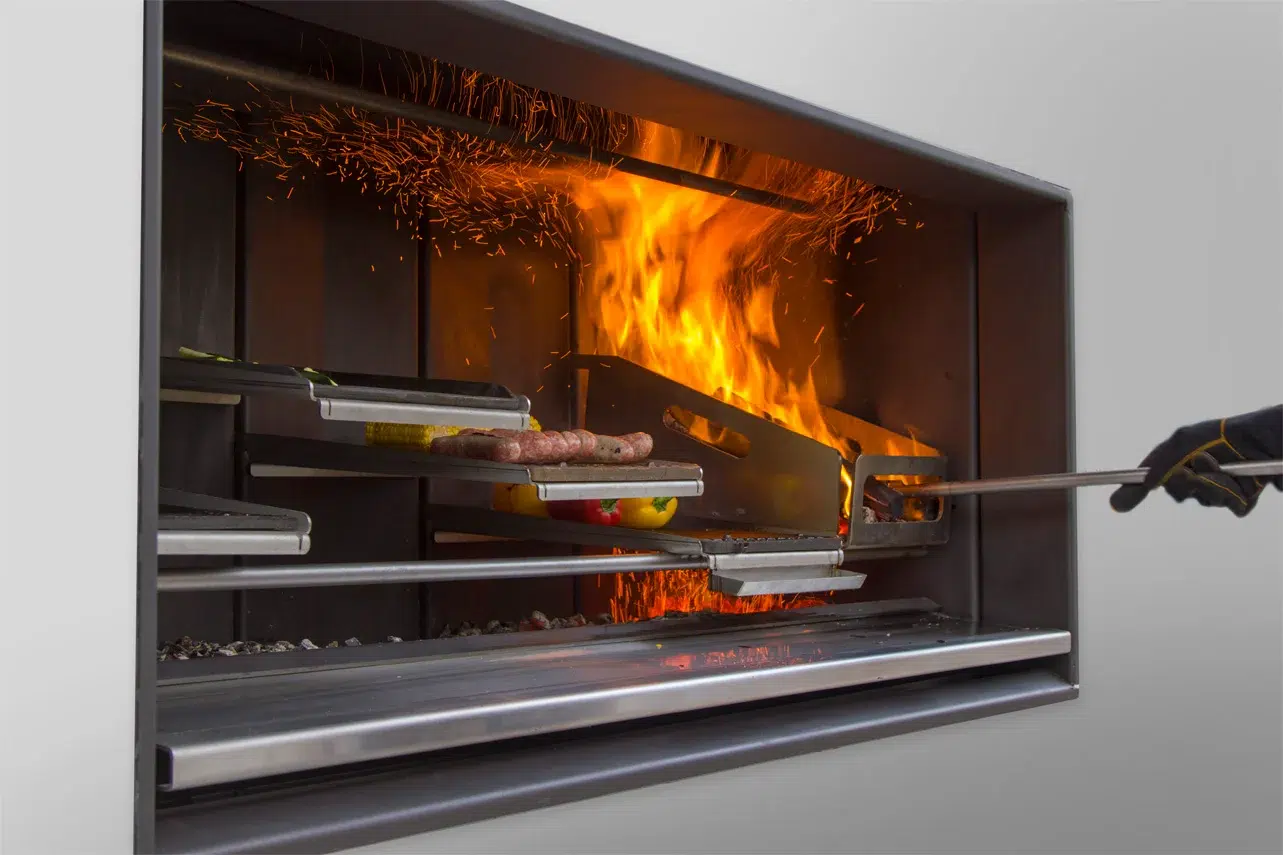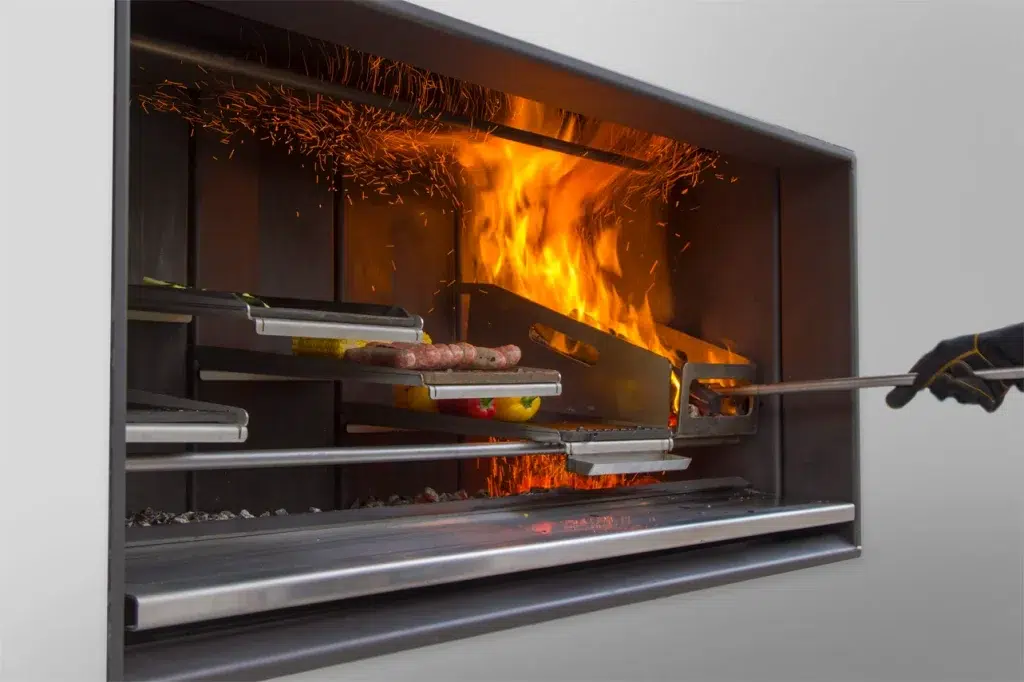 Why Choose Embr Fires for Your Outdoor Fireplace?
At Embr Fires, we pride ourselves on providing exceptional customer service and high-quality craftsmanship. We have years of experience in the outdoor fireplace industry and are dedicated to creating custom fireplaces that our clients will love. Additionally, we offer a full service from design, permit, build and final inspection.
Some of the reasons why you should choose us for your outdoor fireplace project include:
Custom designs: We'll work with you to create a unique and personalised design that fits your style and enhances your outdoor space.
High-quality materials and construction: We only use the best materials and construction techniques to ensure that your fireplace is safe, durable, and long-lasting.
Experienced and professional team: Our team is made up of experienced and skilled professionals who are dedicated to providing excellent customer service.
Competitive pricing: We offer competitive pricing without compromising on quality.
Fully licensed and insured: We are fully licensed and insured, giving you peace of mind that your project is in good hands.
Don't let the colder months limit your use of the outdoors. Contact us today to schedule a consultation and bring the warmth and ambiance of an outdoor fireplace to your home.0
Check Out Our Other Premium Services
Contact Us For A Free Quote
We are excited to discuss your outdoor fireplace design and build project. We can help you choose the perfect fireplace for your needs and budget, and we will work with you every step of the way to ensure that your project is completed to your satisfaction.
We at Embr Fires are committed to providing you with the best service and the highest customer satisfaction.
Contact us today for a free quote, and let us help you create the desired space
We're so glad we chose Embr Fires for our Fireplace Installation. They made the process so easy for us and we couldn't ask for more