Heat Trans Heat Transfer Kit 3 Room
Heat Ransfer Kits are an efficient, economical way to create a warmer, drier and healthier home. Air is drawn from a room with a heat source (like a heat pump or wood fire) and is distributed to other rooms in your home to warm them up without requiring additional heat sources. The automated touch screen controller makes it very simple to use, while the insulated ducting prevents heat loss. The kit includes everything you need to install it and get it up and running.
Includes: Touch Screen controller, 200mm multi-speed fan, three 3m lengths of acoustic insulated ducting, two 3m lengths of standard insulated ducting, 3 way splitter branch, inlet grille, three adjustable outlet diffusers and three rolls of duct tape. Picture is indicative only. Optional add-ons and extensions are availabe.
NOTE: Some regional councils have bylaws that prohibit the installation of open-fronted fireplaces. Please check with your local retailer.
Excludes, air kit, flue & installation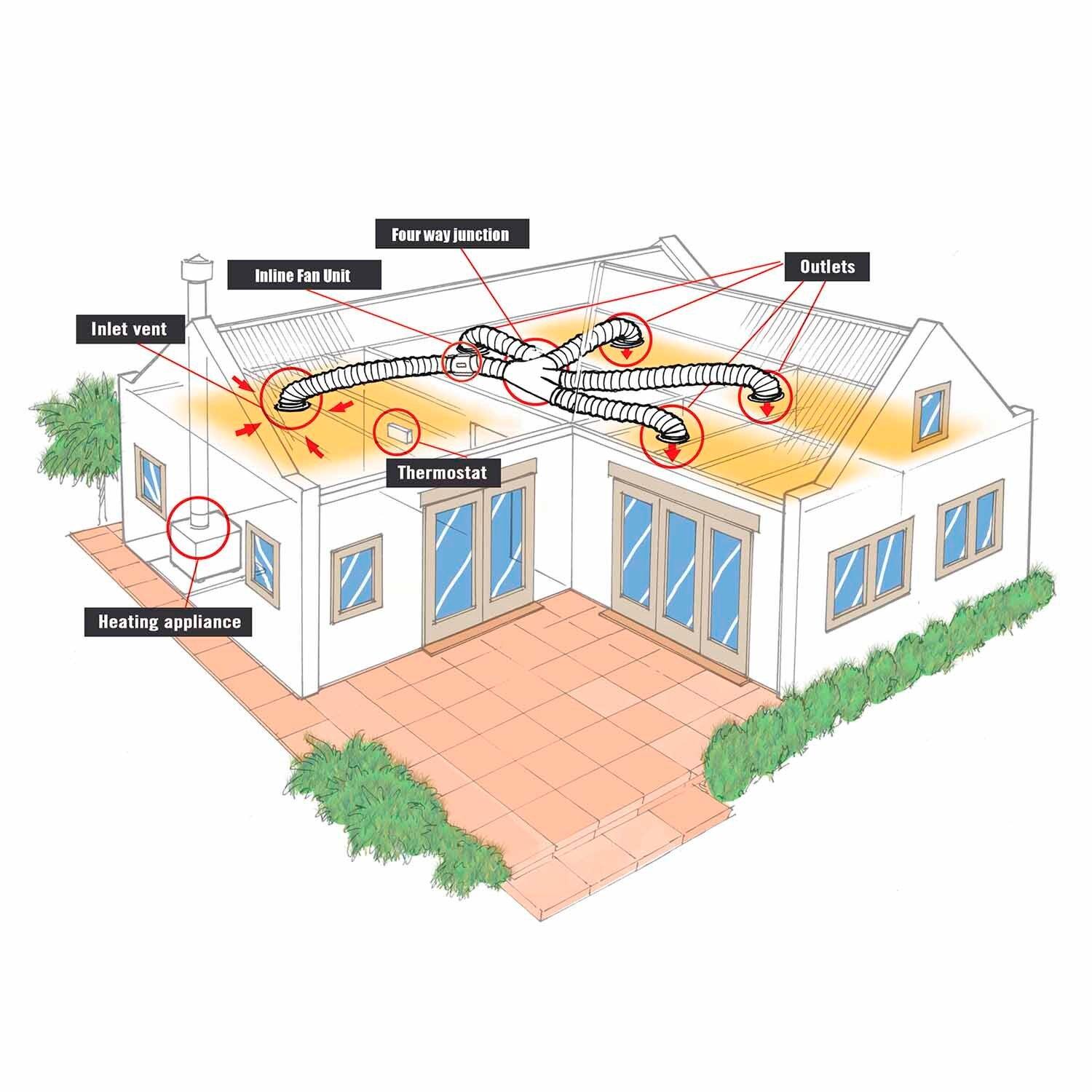 Weiss Heat Transfer Kit 4 Room